Dear College Coaches,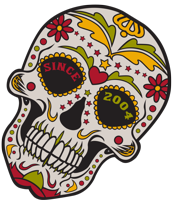 The 17th annual Fall Lacrosse Classic, set for, Saturday, October 24th & Sunday, October 25, 2020. Due to the Covid-19 restrictions that in place in NC, this year's event will be held in North Myrtle Beach, SC at the North Myrtle Beach Park and Sports Complex
150 Citizens Cir, Little River, SC 29566.

Currently registered are 30 high school teams with over 600 athletes in the top HS division: Team Carolina Lacrosse, Atlanta Empire, Lambert HS, Team 91 Carolina, Triad Elite, Bucktown, Richmond FCA, Cape Fear Shamrocks, Lake Norman High School, Hough High School, Top Left Loggerheads, Red Devil, & Shred Thread.
Due to Covid -19 all the rosters and player data bases will be delivered to you electronically when you sign in at the college coach's hospitality tent. Our goal is to make your visit to the Classic enjoyable and worthwhile; if there is anything you need please don't hesitate to ask.
If you need additional info before or after the event, please email us at info@carolinalacrosseassociation.com
Thank you.
The Charlotte Fall Lacrosse Classic