THE 18th ANNUAL CHARLOTTE FALL LACROSSE CLASSIC
October 30-31, 2021 at the SportsPlex Matthews, NC
Dear College Coaches,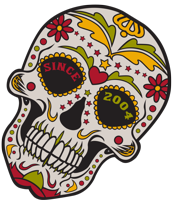 Welcome to the 18th Annual Big Charlotte Fall Lacrosse Classic. The tournament schedule will be posted on Thursday, October 28, 2021.
When you arrive, be sure to stop by the college coaches hospitality tent. The hospitality tent is open to all attending NCAA coaches where you may pick up refreshments and tournament information.
Each high school player participating in the Classic registers online, and their information is captured in an EXCEL spreadsheet. At the Classic, we will provide NCAA coaches with a printed rosters of all teams with jersey numbers, as well as the most up-to-date revised game schedule.
Team rosters will be available to the college coaches on Saturday at 9:00 AM. On the Monday after the event we will email the HS player data base to all attending NCAA coaches.
Our goal is to make your visit to the Classic enjoyable and worthwhile. If there is anything you need, please don't hesitate to ask.
If you need additional info before or after the event, please email us at info@carolinalacrosseassociation.com
Thank you,
The Charlotte Fall Lacrosse Classic Staff