At the time of registration for any StickWithUs.org or Carolina Lacrosse Association program you agree to our refund policy:
Requests for refunds are handled on a case-by-case basis and must be in writing by completing our online REFUND REQUEST FORM
CAMPS/LEAGUES/CLINICS/TEAMS
Refunds that are approved will be issued two weeks after a program has started (less any credit card processing fees and less a $35 administration fee). While will consider all refund requests, please note that by registering for any of our programs, the registrants agree and understand that due to the nature and expense of pre-planned leagues, camps, clinics, workshops, and select teams, StickWithUs.org Lacrosse & The Carolina Lacrosse Association has a general policy of NO refunds.
TOURNAMENTS/EVENTS
All deposits are non-refundable. No team / individual player will receive a full refund. The tournament has fixed expenses relating to field rental & facilities, staging and set-up costs, insurance, personnel and other matters regardless of cancellation. Accordingly, teams will not receive a full refund of the entry fee if the tournament is cancelled. Mecklenburg County Park & Rec staff, not tournament/event organizers, have final say on whether the tournament will take place due to weather and field conditions. Please be advised that there are no rain dates
For the safety of all participants, the tournament staff and by default the facility staff reserve the right to cancel, delay or interrupt play until weather clears and is deemed safe. Interrupted games will continue where they left off. All officials are expected to use their discretion and follow safety rules to stop or suspend games for appropriate intervals until it is deemed safe by staff and officials. Play will be stopped for at least 20 minutes following a lightning strike or thunder.
During-tournament/event cancellation: If the event cancels only part of a scheduled event (i.e. one day of a two-day tournament), the refund policy will depend on the number of completed games as outlined below:
Teams who have completed more than half of their guaranteed games (3 of 5, 2 of 3 etc) or more games are not eligible for a refund and forfeit 100% of their registration fee. Teams who have completed less than three games will receive a refund of their balance paid above the non-refundable deposit. We reserve the right to adjust game times, shorten games if it deems it to be in the best interest of all registrants involved in an effort to complete as much of the event as possible. We will do their best to refund coaches in a timely manner, following any tournament/event cancellations in accordance with the policies outlined above.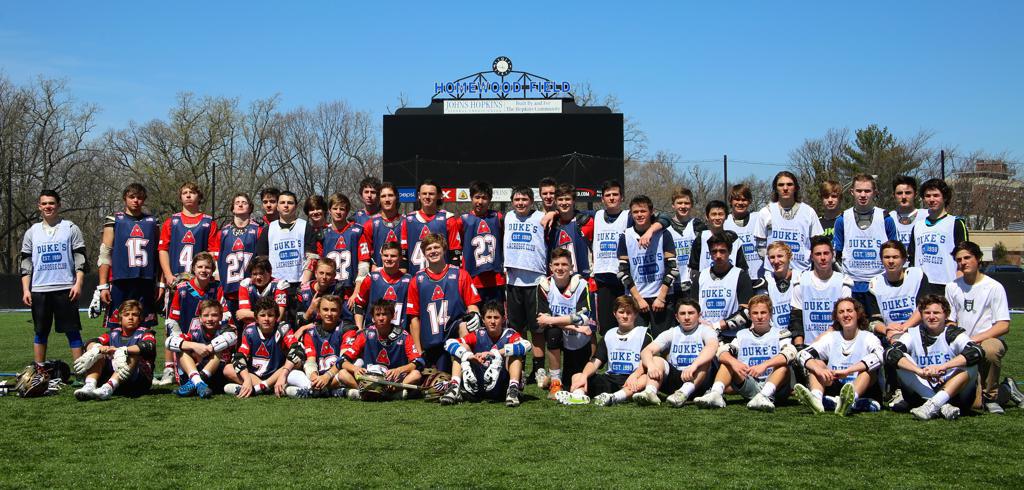 Team Carolina 2019's at historic Homewood field with the Duke's Lacrosse Club Spring 2015