SATURDAY, NOVEMBER 9, 2019 - CHARLOTTE, NC. THE ONLY INTERACTIVE EVENT IN THE SOUTHEAST

RECEIVE ON-FIELD COACHING AND EXPOSURE FROM THE NATION'S TOP COLLEGE COACHES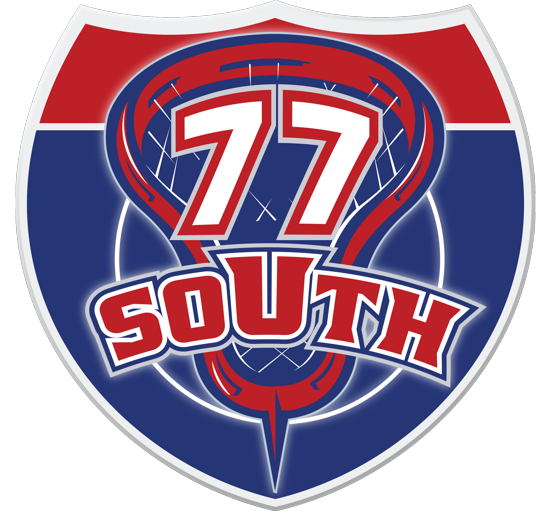 A full day of interactive exposure! Be on the field and in the huddle with college coaches! The preeminent fall event held at the end of November with top college coaches!
Only 77 Players Per Grade, register today - deadline to register is Friday, Sept 27
Interactive exposure - college coaches will be on the field with players, running the drills and instructing the athletes.
Be pushed to your limits with high-level instruction
Outstanding competition from across the southeast
Media coverage + game film by CruitCast

THE 2019 STAFF
Dave Pietramala – Johns Hopkins University
John Tillman – University of Maryland
Taylor Wray - Saint Joseph's University
Kip Turner – University of Virginia
Marc Van Arsdale – Loyola University
Joe Nardella – Harvard
Joe Alberici – Army West Point
Nick Myers – The Ohio State University
Jon Torpey - High Point University
Chris Panos – Queens University of Charlotte
Gene McCabe - Washington and Lee
Steve Koudelka - Lynchburg College
Bill Pilat - Roanoke College
.
THE EXPERIENCE - BE THE BEST AT GETTING BETTER
THE PLAYERS EXPERIENCE
DIVISIONS
2020 – 4 Teams
2021 - 4 Teams
2022 – 4 Teams
2023 - 4-teams
Each team will consist of the following positions:
(2) Goalies
(4) Close Defensemen
(4) Attackmen
(2) Fogo
(2) LSM
(6) Two Way Middies
DATE
Saturday, November 9
LOCATION
The Sportsplex at Matthews located at 2425 Sports Parkway, Matthews, NC 28105
EQUIPMENT
BRING ALL OF YOUR OWN PLAYING EQUIPMENT - 77 SOUTH does not supply equipment
MOUTHPIECE REQUIRED!
COST
Once an invitation is sent out players will be required to register and pay the $395 per player registration; fee includes 3 hours of college-level practices, skills, 2 games, all games are filmed by StreamSports (they can be purchased pre or post-event for an additional fee) plus all players receive a 77 SOUTH custom reversible, an event T-shirt & 77 South shorts..
REGISTRATION DEADLINE
Friday, October 27

THE SCHEDULE
8:00 am arrive
8:15 am player check-in field #1 - Each player will receive:
8:30 to 9:00 am warm-up/jog/stretch
9:00 am to 10:30 am SESSION 1 individual position work by your POSITION
10:30 am to 12:10 pm SESSION 2 – Players divided into 4 groups for full/half field concept work
12:15 to 1:00 pm LUNCH
1:15 pm GAME #1
2:15 GAME #2



REFUND INFO
Requests for refunds are handled on a case by case basis and must be in writing to info@stickwithus.org In general, however, by registering for any of our programs, the registrants agree and understand that due to the nature and expense of pre-planned events, leagues, tournaments, camps, clinics, workshops, and select teams, StickWithUs.org Lacrosse & The Carolina Lacrosse Association has a policy of no refunds, unless a suitable replacement can be added to the event in your absence.
---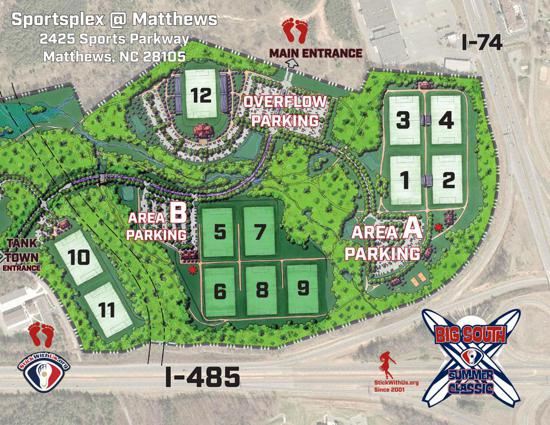 LOCATIONS & DIRECTIONS
ALL games played at the Sportsplex at Matthews - 11 turf field at ONE location with plenty of parking! - Best tourney venue in the South East.
All sessions/games played on sports turf & all games guaranteed!
The Sportsplex at Matthews - 11210 Brigman Rd, Matthews, NC 28105 at the Intersection of Brigman Rd - Tanktown Rd, Matthews, NC 28105 (Enter off of Brigman Rd - Behind the AMF Carolina Lanes) GOOGLE MAPS LINK